Oak Harbor High School

Welcome to the Oak Harbor High School
Class Of 1984 Website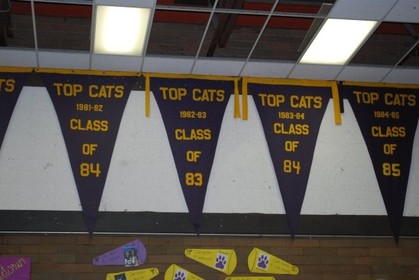 35TH HIGH SCHOOL REUNION
JULY 26-28, 2019
Hello everyone. How excited are you for our 35th reunion? It will be fantastic to see everyone in July. The Reunion Committee is moving along with the planning stages. If you haven't done so already, please register on our website (http://www.ohhs84.com/class_classmates.cfm), then click on your name. Please update your info if it has changed, by clicking on the SIGN IN button on the home page (http://www.ohhs84.com/class_index.cfm). If you forgot your password, click on "Forgot Password?", enter the email address you originally used, and submit. If you don't remember your email address, then click on "contact Class Administrator" and May (Anderson) Sanders can reset it for you.
Here are the plans so far:
Friday, July 26 - Meet and Greet at El Cazador
We will be in the bar area and the Beer Garden that is currently being built and will be ready by our reunion. It will be from 6:00PM-Midnight. The plan is that everyone will be responsible for their own food and drinks, so we will not be collecting any monies for this night.
Saturday, July 27 - Dinner at the Elks
This event will be heavy appetizers with a bartender and not a sit-down dinner. It will be casual attire. There will be a slide show and we will have a live band! We are working on the cost per person. Once that is finalized, we will provide the options to pay on the class website.
ACTION REQUIRED: If you'd like to include photos for the slide show (old and current), please email them to LisaAnn Johnson Dickinson at Burkelisa65@gmail.com. Put CLASS 84 in the subject line. Deadline to submit photos is JULY 15TH.
Sunday, July 28 - Picnic at City Beach Park / Windjammer Park
We were thinking of having lumpia and
pancit
catered from Perla's, which we will cover the cost with our class funds. Feel free to bring additional food for you and your family. Please let us know if this something you are interested in. If so, we will take a headcount closer to the reunion.
We have a few activities planned and there is a point person for each activity responsible for planning. If you are interested in planning an activity not listed below, let us know. Of course, there is a cost associated with each activity, and the point person will relay that. We will provide contact information for each point person soon. As of now, we have the following activities:
Arts & Crafts (Vikki Davis Rogan and LisaAnn Johnson Dickinson)
Last but not least, let us know if you are interested in a school tour on Sunday morning. If we have enough interest, we can make arrangements.
We will provide updates as they are finalized. Thank you
everyone
! So looking forward to seeing y
'all
in three months!!
~ Class of 1984 Reunion Committee