Oak Harbor High School

Welcome to the Oak Harbor High School
Class Of 1984 Website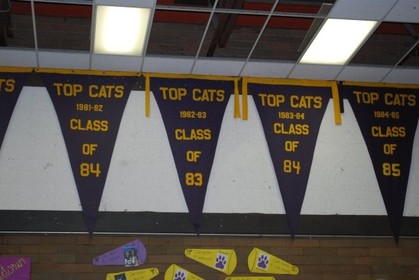 35TH HIGH SCHOOL REUNION
JULY 26-28, 2019
Fellow classmates, below are the next group of deadlines to remember:
JULY 15: If you sending a check, it has to arrive by this date
JULY 20: Register to Pay At The Door for Saturday Night, Register for the Friday Meet & Greet, and Register for Sunday Picnic by this date
To register and pay, click on the 35 Year Reunion Payment tab at the top of this page. NOTE: If you plan to attend the Friday Night Meet and Greet and the Sunday Picnic (both are free), you need to register. We need this for headcount purposes only.
Under the 35 Year Reunion Info tab (next to the 35 Year Reunion Payment tab), there are events and activities' pages with more specific information.
If you haven't done so already, please register on our website (http://www.ohhs84.com/class_classmates.cfm), then click on your name. Please update your info if it has changed, by clicking on the SIGN IN button on the home page (http://www.ohhs84.com/class_index.cfm). If you forgot your password, click on "Forgot Password?", enter the email address you originally used, and submit. If you don't remember your email address, then click on "contact Class Administrator" and May (Anderson) Sanders can reset it for you.
Please reach out if you have questions!
~ Class of 1984 Reunion Committee